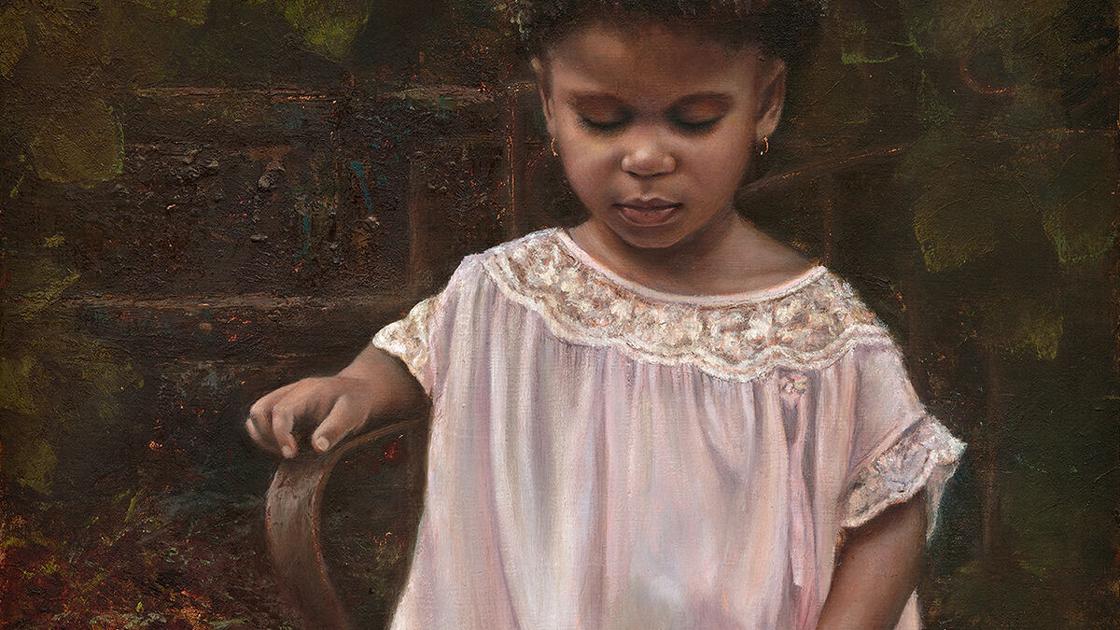 Apple Valley Artist JuliAnne Jonker's Work in Sotheby's First Online Auction for 21st Century Realism | Apple valley
The painting 'Espere' also on display in New York
A 277-year-old auction house opened its first-ever online auction for "significant 21st century realism" on July 16, with works of art for sale, including one created by the artist. 'Apple Valley JuliAnne Jonker.
Sotheby's is organizing the online sale of 28 works of art from the 15th International Art Renewal Center Salon Competition. Bids for the auction end on Monday July 26 at sothebys.com.
The competition received 4,941 entries from 83 countries. Of these entries, 91 were chosen to be exhibited in person at the 15th Annual ARC International Show in New York City from July 16-26.
Jonker's painting "Espere" (which means hope in French) is one of 28 works of art in the online auction and 91 pieces on display in New York. She said it's one of the biggest honors she's received in her artistic career.
"It's amazing and unreal," she said.
The subject of the painting, his granddaughter, Isabella at the age of 3, is depicted with a bird's nest filled with eggs above her head. Isabella's face is lowered, eyes closed.
The painting was the fourth in a series created by Jonker and titled "Transcendence". Each piece had human subjects but the works were more conceptual. The theme of the show was to get to a place of peace no matter what in life, Jonker said.
"This whole series is about this inner place, whether it is abuse or illness or the death of your parents, everything that people have to overcome in life," she said.
The eggs in the painting represent new life, new things happening, or new ways of thinking, Jonker said.
Jonker, who graduated from Burnsville High School in 1975, and her husband have lived in Apple Valley since 1989. They have four grown children – two sons and two daughters – all of whom are graduates of the Rosemount-Apple Valley-Eagan School District, and six grandchildren. Jonker lived in Mexico, Texas and California before returning to Minnesota.
Jonker grew up in a family of creatives, with parents who were jazz musicians. Her siblings and children also studied art media, including music, writing, painting, textiles, hairdressing, and acting.
As an adult, Jonker worked with several artistic media including sculpture, photography, mixed media, watercolor, and wax painting.
She describes herself on her website as a "realistic painter creating commissioned portraits and figurative works in a variety of media".
According to Sotheby's website, the artwork on display for the ARC Salon exhibit was created by a diverse group of artists working in the realist tradition.
"Initially as a whisper in the 1980s, the 21st century figurative art movement has grown exponentially along with interest and demand. We anticipate that this public sale organized by Sotheby's will be the first in a long series. 21st century figurative art cannot be confused with any other period of fine art, as it is inherently an expression of today's society, communicating our common humanity, "the site says. "For 100 years, artists have been deconstructing works of art, creating visually flat paintings, throwing paint or even showing blank canvases. At the time, it was new, exciting and shocking. Today, in the 21st century, thousands of artists and collectors want to start rebuilding and reclaiming our universal visual language, like the great theater, by suspending disbelief and expressing it with beauty, poetry and grace.
The 28 pieces of art in the auction have estimated starting bids ranging from $ 4,000 to $ 120,000.
Jonker and her husband traveled to New York City for an artist reception at the exhibition on July 16. Some of the attendees she knew from other museum exhibits, and she first met them in person.
"Everyone I met there was really nice. They weren't like the stereotype of an arrogant gallery owner, "she said.
Once the New York exhibition closes, the exhibition will move to the European Museum of Modern Art in Barcelona, ​​Spain, from October 8 to December 12.
This is not the first time that "Espere" has been exhibited to the public. Jonker said it was also exhibited at 33 Contemporary Gallery in Chicago in 2020. Physicist and author Samuel Peralta was the curator and he discovered "Espere" in this collection.
Peralta is also the curator and coordinator of the Peregrine Collection as part of the Artists on the Moon project, which joined NASA's science payloads sent to the moon this year. Another of Jonker's paintings, "Vision at Ghost Ranch" is one of the creative works sent to the moon along with the Peregrine Collection as part of a time capsule. Digital copies of the works of art are stored there.
Jonker said Peralta personally texted him asking if he could send a digital copy of "Espere" with another lunar launch for the Nova collection. According to ARC, "Espere" is one of 23 works at this year's ARC Salon International Exhibition chosen to be part of the Nova collection.
This collection is expected to launch in January 2022, according to lunarcodex.com, the main site of the Global Moon Project.
Jonker said when Isabella heard that "Vision at Ghost Ranch" was going to the moon, she asked, "Why can't my painting go to the moon?" She has been happy since learning that her wish will now be granted.
"Every time we watch it we can tell it's up there," Jonker said.