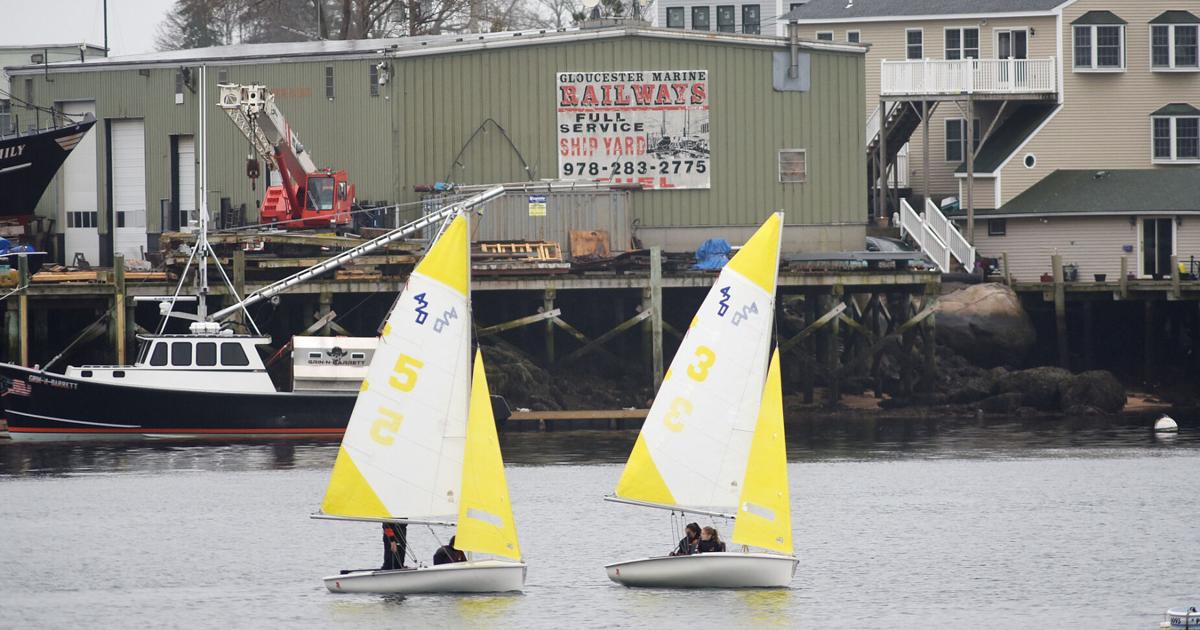 Auction to raise funds for SailGHS | New
Maritime Gloucester will be buzzing on Wednesday August 10th, with the whirlwind of fundraising fun, food and a silent auction to help the SailGHS team keep winning.
The "Hike Out for Racers" event from 4:30 p.m. to 9 p.m. at the Waterfront Museum, 23 Harbor Loop, will offer chowder and other food for a $25 donation ticket. Also included are entertainment from the all-star musical lineup of Daisy Nell and Cap'n Stan, the return of comedian/singer Hooglio Bastistos and The Beatles' three-part harmony singing of John Rockwell, Gordon Baird and Dave Keon featuring bassist Jay Frie.
Attending will be SailGHS members who will be competing in the Division 2 State Championships this past spring.
Meanwhile, a silent auction will feature paintings by local artists, gift certificates, fishing trips, door prizes, food items, incredible seascapes and a swarm of stars from the current and deserving future sailors.
Auction proceeds will benefit the SailGHS team which is entirely self-funded and dependent on the goodwill of its supporters.
"Insurance costs have skyrocketed and have become our biggest expense," SailGHS Director Hilary Frye said. "Coach Gordon (Baird) and I are free but repairs, fuel, sails and equipment are not."
Gloucester have improved over the past four years, beating Division 1 and 2 rivals, dethroning perennial powerhouses St. John's, Manchester/Essex, Boson Latin, Winchester and Hingham. SailGHS also won the 24-team Mass Bay Freshmen/Sophomore Regatta last May by a combined score to complete their season 10-0.
Unlike most league teams, SailGHS kids haven't participated in yacht club summer racing programs, which revolve around the "stars" of the system, Baird said. They started from scratch in Frye's free summer program, some as young as 10, then made the team, he continued. In the fall and spring, the team gets to work, training at the center in Gloucester Harbor five days a week.
"It's incredibly fun, but quite challenging too," said Baird, a runner himself. "Team racing is a very complex skill. Most fleet racers don't really understand this. It's not just about going fast. No other high school team in Massachusetts practices in the fall or starts as early as mid-March.
Sponsors include Brown's Boatyard, Cape Ann Savings Bank, Zeke's Restaurant, Nelsons, 7 Seas Whale Watch, Three Lantern Marine, Turtle Alley Chocolates, Spear Fishing Charters, Cape Ann Lobstermen, Neptune's Harvest, Mark Ring Lobsters, Olga Hayes, Carol Steele Insurance , Cathy Coakley Paint Studios and, of course, Maritime Gloucester.
Tickets can be purchased at the door. Donations are also welcome at SailGHS, PO Box 657, Gloucester, MA 01931.