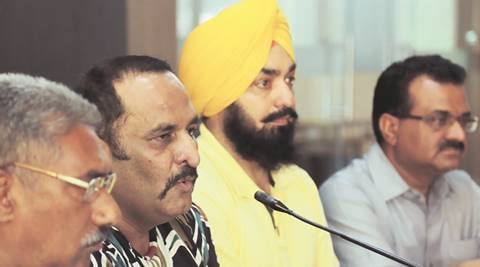 Chandigarh: used car dealers boycott auction sites after municipality raises price by 5%
The city's second-hand car dealers announced Monday to boycott the auction of used car sales sites, adding that the city has increased the price of the auction.
Sanjeev Kalia, the president of the association, said: "The administration allocated us 5 acres near the village of Hallomajra in 2009. We are ready to work and move there, provided it is a market. permanent automobile and that we have the appropriate infrastructure. to ensure that there is no insecurity related to space among car dealerships.
Used car dealers are also unhappy with the municipality for increasing the total auction price by 5 percent this year.
[related-post]
The merchants demanded that the administration question the policies of the municipal corporation.
"The auction system that was put in place by the administration last year is also straining our pockets, preventing us from surviving," said one dealer.
Dealers said the auction policy is only suitable for large car dealers, as small dealers cannot put their cars on the market due to heavy losses they suffered last year.
A small car dealership said, "The big car dealers are hand in hand with the MC to ruin the used car market. This will give them a monopoly in the market and lead to the bankruptcy of small car dealerships. "
Small car dealerships have already suffered huge losses last year.
The dealers said they were being forced into the auction policy by the big car dealerships or the five permanent kiosk owners set up by the municipality.
"We plan to boycott the auction this year," Kalia said.