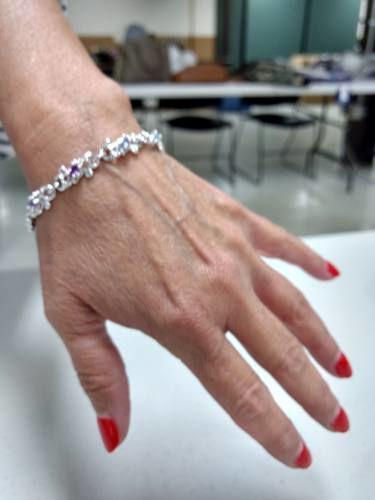 Hundreds of purses are prepared for a popular auction | New
CADILLAC – In a room filled with hundreds of handbags, Deb Ballard hosted an exhibition of high-end Coach, Michael Kors and Tory Burch luxury leather bags, a small sample of what will be featured in the 7th annual fundraising event Power of the Purse Fund.
On Thursday, August 22 from 5:30 p.m. to 9 p.m. at the Cherry Grove Event Center, more than 200 handbags will be on sale in silent and live auctions. The goal is to raise $ 40,000 to purchase urology equipment for surgical services "to improve patient care for women" at Munson Cadillac Hospital.
Since launching seven years ago, this fundraiser has generally sold out. The theme was a hit with the women who gathered for an evening of scholarships, prizes, raffles, live and silent auctions, hors d'oeuvres and special cocktails.
This year's auction will feature gift items for men and children, including golf packages and tickets to the Detroit Red Wings. A set of luggage, diaper bags and backpacks will also be up for auction.
"We stepped away from handbags this year to make sure everyone might want to bid on something," said Ballard, event volunteer and assistant vice president of community development for Chemical Bank.
Theme of the event
The theme this year is "A Royal Affair" to celebrate the birth of Archie Harrison Mountbatten-Windsor, the son of the Duke and Duchess of Sussex, Harry and Meghan Markle.
"Our colors are blue and gold and if you want to wear crowns, tiaras, hats or a fascinator, do it," Ballard said.
Anyone who purchases the drink special, the bubbly "Archie" will have the chance to win a $ 1,100 bracelet donated by Wexford Jewelers of Cadillac.
Tickets can be purchased online at: www.munsonhealthcare.org/cadillac-hospital-power-of-the-purse.
For more information on sponsorship, contact Courtney Mulder at (231) 876-7522 or [email protected]
The event is sponsored by Munson Healthcare Cadillac Hospital Volunteer Services, a department of Cadillac Hospital.