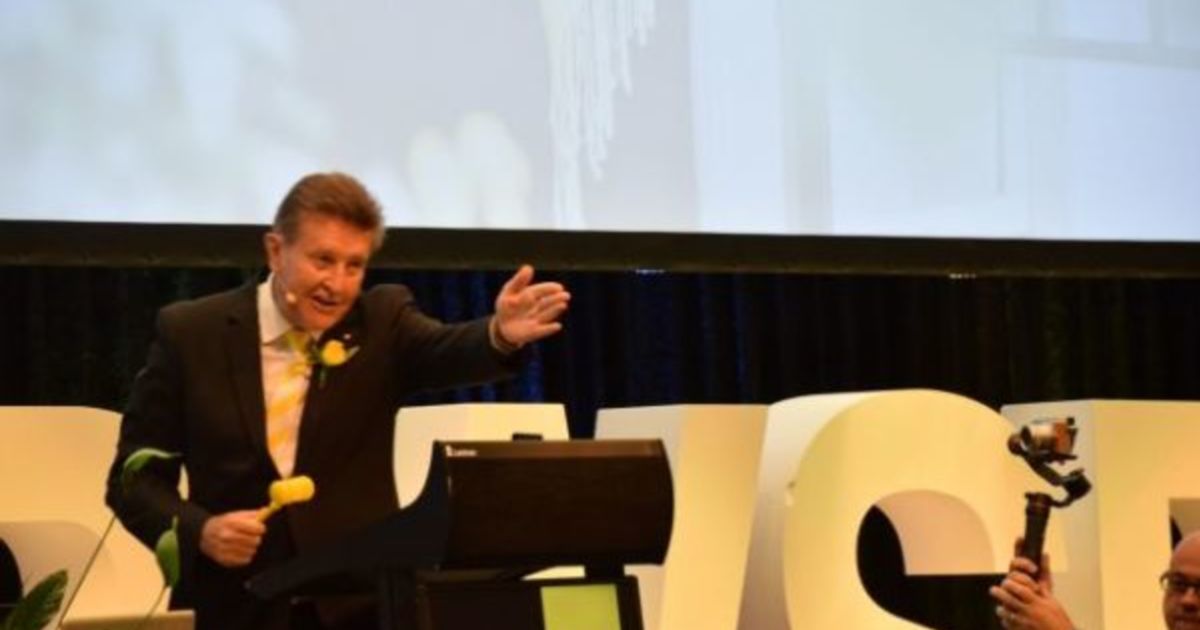 Large crowds expected on the Gold Coast
The buzz around Gold Coast property is expected to reach new heights this Saturday when Australia's largest property auction, The Event, takes place at the RACV Royal Pines Resort.
The event is hosted annually by Ray White Surfers Paradise Group (RWSP) and is well known for its energy and enthusiasm.
More than 2,000 people showed up to buy and sell last year, with $ 19 million in property changing hands in frantic auctions.
With 103 initial properties entered in the 2020 program, this year truly promises to live up to its name by being "the event" for anyone looking for properties in the area, whether they are modernizing, downsize or invest.
Organizers expect strong interest from interstate buyers this year as buyer demand continues to drive prices up.
The Gold Coast has shown positive growth over the past 12 months, with the latest Estate House Price Report highlighting hot spots of exceptional growth.
In Paradise Point, house prices were up 24.3% from 2019, while house prices in Runaway Bay, Burleigh Heads and Palm Beach also performed very well.
RWSP Managing Director Andrew Bell said: "As a group we have had a very good start to the year with 16 sales across all areas in the first week of January. Some of these sales were well above the asking price, in some cases 15% above what the sellers expected. "
Growth in the Gold Coast real estate market has been supported by the soaring cost of living in Sydney and Melbourne, Mr Bell said.
"We feel an urgency among buyers in the Southern states," he added, "as they see value here amid significant price growth in their own markets.
"Some are selling their homes faster than expected and this is having a positive ripple effect on the demand for Gold Coast properties among those looking to relocate.
"The feedback has been overwhelmingly positive from potential buyers, especially those on the highway.
"Most are drawn to the Gold Coast's maturity as a lifestyle town. They come here for the holidays, see how cosmopolitan we have become and make the decision to move.
103 initial properties were put on the program, ranging from one bedroom apartments to luxury mansions and everything in between.
Some of the properties listed include:
B27 Rivage Royale at 2.75 Brighton Parade
B27-2 / 75 Brighton Parade, Southport QLD 4215
A sprawling 367 square meter apartment with four bedrooms, six bathrooms and four car accommodation in one of Southport's most sought after luxury apartment developments.
6 Mer at 3531-3533 Main Beach Parade
6 / 3531-3533 Main Beach Parade, Main Beach QLD 4217
A luxury one-story Main Beach apartment with three bedrooms, a media room and stunning views along the entire length of the Gold Coast foreshore.
7309 Bayside Close, Sanctuary Cove
7309 Bayside Close, Sanctuary Cove QLD 4212
An elegant contemporary three-level riverside mansion with six bedrooms, nine bath / shower rooms and a 10-car garage.

* The event, which is being held in conjunction with the Gold Coast Home & Living Expo, will begin at 10:00 am at the RACV Royal Pines Resort on Saturday January 25.