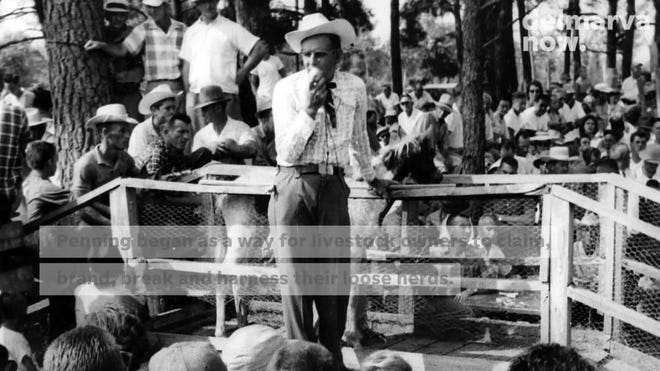 Online auction revenue hits record high
For the second year in a row, the annual pony auction on Chincoteague Island has gone virtual, bringing in record proceeds of over $ 400,000.
The COVID-19 pandemic has forced organizers to once again make the difficult decision to cancel the island's pony pen festivities and put the popular auction online.
This did not stop fans of the famous ponies from coming to show their support.
This year's auction ran from Thursday July 22 through Thursday July 29 on SportHorseAuctions.com.
This was the second time the online auction company has hosted the event, and the competitive virtual festivities did not disappoint.
In total, 404 bidders tried their luck and at the close of the auction, the site had registered 228,073 page views.
Bidders spent $ 420,150 – $ 3,200 on donated items like quilts and wind chimes and $ 416,950 on ponies. That's a historic record, according to a Facebook post from the Chincoteague Volunteer Fire Company.
While there were fewer bidders and pageviews compared to last year, this year's auctions broke the 2020 record of $ 388,000 spent on ponies.
Following:After the Misty of Chincoteague monument goes missing, its story survives
Following:Orphan Assateague foal transferred to a Virginia herd
Following:White Marlin Open announces new boat and purse numbers records for 2021 tournament
Ponies cost an average of $ 5,634 this year, and the buyout of a chestnut filly hit the highest price at $ 25,500. A buyout is a pony that is paid for at auction, but intended to be returned to the herd rather than brought home by its buyer.
The money raised at the auction goes to the Island's Volunteer Fire Company, which is responsible for the care of the ponies. The annual event also serves to help keep the herd population size under control.