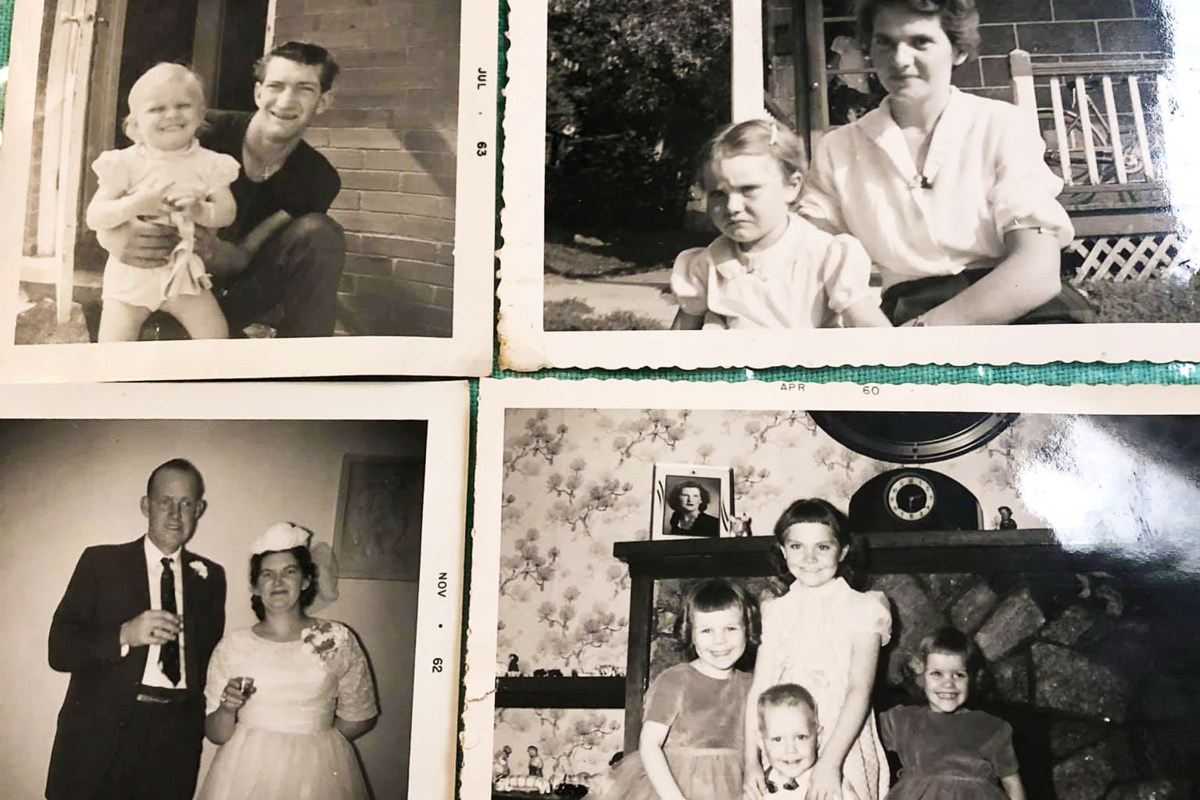 Photos found in a dresser purchased at an online auction belong to a Guelph family
"I know the first thing I would get out of my house in the event of a fire are my family photos"
It's not every day that you find multiple photos of someone else's family in furniture purchased online, but that's exactly what happened to a woman in Guelph.
"I was surprised," said Carolyn Hutchinson, owner of the dresser. "We were moving the dresser to the new house and the cover came off… there were about six photos."
The photos depicted a family between 1955 and 1960. Hutchinson explains that she and her husband received the dresser several years ago, but never knew about the photos hidden there.
"A friend of ours knew we were looking for a dresser, and he was often on auction sites," she said, "and he said he had found one, and would bid for it. us, and that we could just come and get her upstairs. "
After finding the photos, Hutchinson recalled a story in 2020 about a Guelph man who returned an old letter he found behind a wall in his house.
"Right away I thought about the family who were missing these photos and what it might mean to them if they brought them back," she said, noting that she then decided to release the photos. photos on Facebook to try to find the legitimate owners.
Within two hours of posting the photos, Hutchinson discovered they were from a family living in Guelph. A cousin of the family responded to the message, as well as a woman who is the daughter of one of the women in the photos.
"She was just thrilled and couldn't wait to come pick up the photos," Hutchinson said of Kathy Karn McNeil.
When McNeil saw old photos of her family on Facebook, she said it was "really weird."
"It was a shock," McNeil said, "I was literally scrolling through Facebook on Saturday night, and saw this quick post on the photos found, and never thought about it, and I'm looking a little closer and I 'I say to myself:' This is my uncle! ' "
"I looked again and I was like, 'This is my sister and my mother, and I was like,' Oh my God! Honestly, I couldn't believe it.
One of the photos shows McNeil's mother, Jean Karn, and sister, Peggy Karn.
"It was upsetting because the one with my mom and sister that I had never seen before," said McNeil, who kept this photo and gave the rest to his cousin, Joe Karn.
Karn said he was surprised to see the dresser and the photos on Facebook.
"I recognized the dresser, it was my mom's dresser, and she still had all of the photos in the top dresser," he said. "It was weird that they found them."
After the death of his mother, Karn mentions that his father sold the dresser as a set in 1976.
"I thought I had seen it somewhere before," he said. "It sounded familiar to me, but I never thought about it. When they said they found pictures in it, I knew who owned the dresser.
As the only living member of his family, Karn adds that he is happy to find the photos. He plans to organize all the family photos he has collected from his eight siblings.
"I just have to collect them all," he said.
Reflecting on the experience, Hutchinson said the photos could be from anywhere in Ontario.
"I thought I was going to have a tough search but it turned out to be a family from Guelph," she said.
As for the dresser, Hutchinson mentions that it is still in her bedroom with the cover nailed down, and an interesting story to tell.