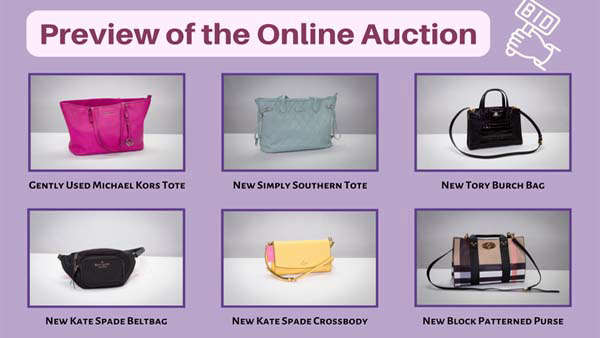 Safe Passage Inc.'s 4 Hope Handbag Online Auction Opens August 4
All proceeds will support Safe Passage's mission to help victims of domestic and sexual violence.
(Batesville, Ind.) – One of the biggest fundraisers to benefit Safe Passage, Inc. is just around the corner.
Handbags 4 Hope the online auction begins August 4 and ends August 11 at 6 p.m. There is no cost to participate in the online auction, which will feature over 40 scholarships.
Bidding on items is made easy with the OneCause app. Simply find the item you wish to bid on, select it and press bid.
Once you place a bid, the app will indicate if you are the high bidder, if you were outbid, or if the items have sold.
After submitting a bid, users can configure the app to automatically bid on your behalf up to the maximum bid amount you set using the bid increments provided. The app also notifies users when they have been outbid.
All proceeds from the annual fundraiser go to Safe Passage to help their mission of providing relief, healing and hope to victims of domestic and sexual violence in six southeastern Indiana counties. .
On average, Safe Passage serves 1,300 victims and their children per year through the toll-free helpline, 30-bed shelter and non-residential programming.
Now in its 25th year of providing lifesaving services, Safe Passage has helped over 16,000 victims and their children.
For more information, visit www.safepassageinc.org.