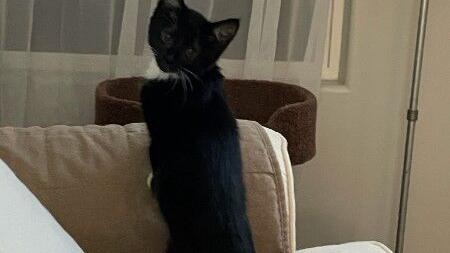 SOLAS: Online Auctions for SOLAS Begin Soon | Pets
Hello from SOLAS and welcome to the next chapter of "Cats, Cats, Kittens! "
First this week, a reminder, SOLAS is hosting our very first online auction starting November 28th until December 19th. The link will be posted next week. Prepare your hearts, wallets and gift minds.
The way the auction works is that you bid on the items that interest you. If you win you pay through the auction site (all profits go to SOLAS) then pickup / delivery will be arranged.
As a quick overview we have a photo of a super cute basket that we will be giving away. It was donated by Humane Services LLC of Council Bluffs and includes "alcohol" toys and "beer" for dogs.
This week we want to talk about something a little different. The topic is why you should adopt from a rescue – especially from a foster home rescue like SOLAS.
There are a million reasons it's a better idea than a breeder, but we'll focus on what makes a foster home rescue unique. The main reason is the socialization that the kittens receive.
These cats and kittens have spent time inside a house. Most foster homes have other cats, some have dogs and lots of children, so animals are exposed to a lot of different things.
This allows them to be less afraid of the unknown when they reach their permanent home. It also allows the foster parent (s) to get to know the cats so that we can be sure to place them in a suitable home where the animal and humans will be happy.